Your Trusted Family-Owned Plumbing Specialists
Fixxer Company Plumbing takes pride in being a small, family-owned, and operated business. When you choose our services, you not only receive top-notch plumbing repairs, but you also support local entrepreneurship. We are committed to providing excellent service, and our A+ rating with the Better Business Bureau speaks to our dedication to customer satisfaction.
When our highly skilled plumbers arrive at your home, rest assured that you're receiving the very best expertise in the industry. We prioritize word-of-mouth advertising, relying on the satisfaction of our customers to spread the word about our exceptional services. Unlike larger plumbing repair companies in the DFW area, our plumbers are not burdened by daily sales quotas. This means that we focus solely on delivering efficient and effective solutions without any pressure to upsell unnecessary services. Our commitment to fair pricing ensures that you won't encounter inflated costs resulting from excessive advertising expenses.
Putting The Customer's Needs First
At Fixxer Company Plumbing, we genuinely care about our customers. Without you, our loyal patrons, we wouldn't be able to do what we love on a daily basis. We understand that plumbing emergencies can be stressful, which is why we go above and beyond to provide a positive experience for our customers. Whether it's a clogged drain, a leaky water heater, or a yard leak, our expert team is here to assist you promptly and effectively.
Choose Fixxer Company Plumbing when you need reliable plumbing services. We're dedicated to being there for you during your most challenging times. Contact us for any plumbing needs, and let us alleviate your worries with our exceptional service and expertise.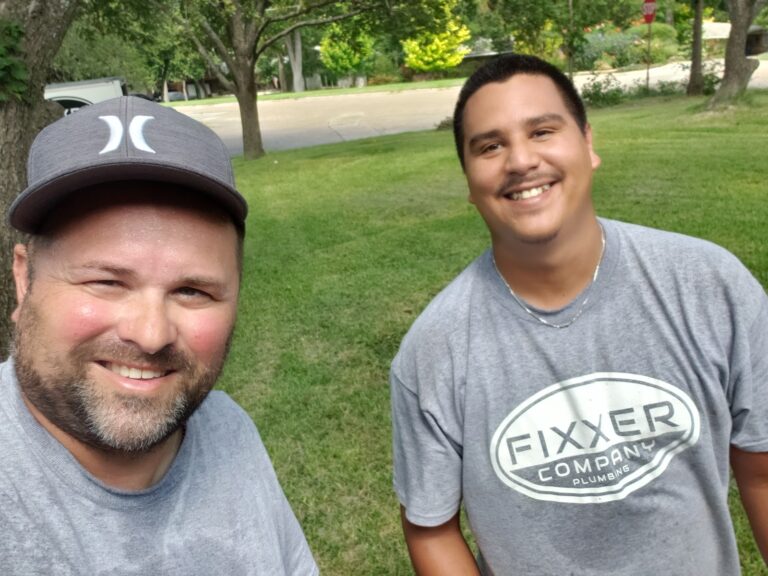 Servicing the DFW Metroplex
Fixxer Company Plumbing proudly serves the Dallas-Fort Worth (DFW) Metroplex, offering our exceptional plumbing services to a wide range of areas around Dallas. We understand the importance of having reliable plumbing professionals close to home, which is why we have strategically expanded our service area to accommodate the needs of our valued customers.
Flexible Financing Options: Making Quality Plumbing Affordable
At Fixxer Company Plumbing, we understand that unexpected plumbing repairs or installations can place a financial strain on homeowners. That's why we are committed to providing flexible financing options, ensuring that quality plumbing services are accessible and affordable for our valued customers.
We believe that everyone deserves access to reliable plumbing solutions without compromising their budget or financial well-being. Our financing options are designed to ease the burden of upfront costs, allowing you to address your plumbing needs promptly and effectively.
Schedule Your Estimate Today: Experience Professional Plumbing Solutions
Ready to take the first step towards resolving your plumbing needs? Don't hesitate to schedule your estimate with Fixxer Company Plumbing today. Our team of experienced professionals is eager to assess your plumbing requirements, provide an accurate and transparent estimate, and offer tailored solutions to meet your specific needs.