Drain Cleaning For All Jobs Big and Small
You deserve to find the plumbing company near me that can tackle any plumbing job. Whether you have a major leak and need rapid repairs or you have been struggling to keep your drains unclogged, we've got the solutions you've been looking for.
There's a secret in the plumbing community that we are going to let you in on. When it comes to saving money on pipe repairs and plumbing, the best thing you can do is schedule regular drain cleaning services. Over time, drains become clogged and even damaged. Staying on top of those minor problems allows you to prevent costly repairs down the road.
There's nothing more shocking than having to call for an emergency plumber when your basement floods. Our professional drain cleaning can make sure your pipes stay free of any problems and leave you in the clear for years to come.
Homeowners in the Rowlett, Texas area need an affordable drain cleaning service that they can trust.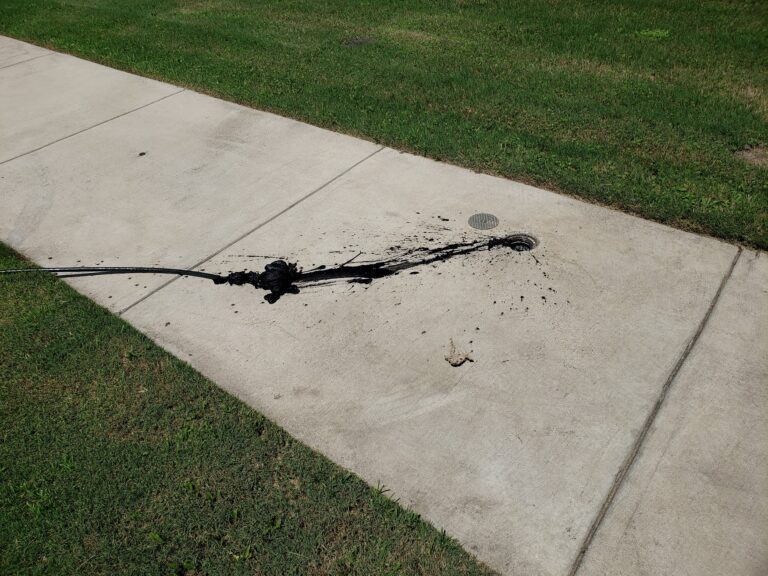 Professional Drain Cleaning With a Warranty
What makes our drain cleaning so trustworthy? Our services come with a warranty.
We stand behind our professional drain cleaning. We see plumbing as more than just a job. Our crew sees plumbing as a way to help Texas families keep their homes in great condition. That's why we have put together a warranty for our services.
We offer both a 1-year limited warranty for professional drain cleaning as well as our leading 1-year limited warranty for drain repair.
These warranties help make sure that you know our services are covered. We are so confident in our dedication to drain cleaning and repairs that we backup our work with warranties.
If you want to find out more about our warranties, the best thing you can do is give us a call today!
You Deserve the Best Plumbing Company Near Me
Our team at Fixxer Company Plumbing is here to provide you with unparalleled plumbing services. We want you to be able to schedule cleaning and repairs with total confidence.
When our team arrives at your home, we are going to not only be friendly but also respectful of your home. It's our goal to offer more than just expert plumbing services. We want Texans to be able to say that our state is the home of the best plumbers around.
It's time you experienced plumbers take a look at that stubborn drain. Get in touch with us today to learn more about our services and to schedule your next cleaning or repairs!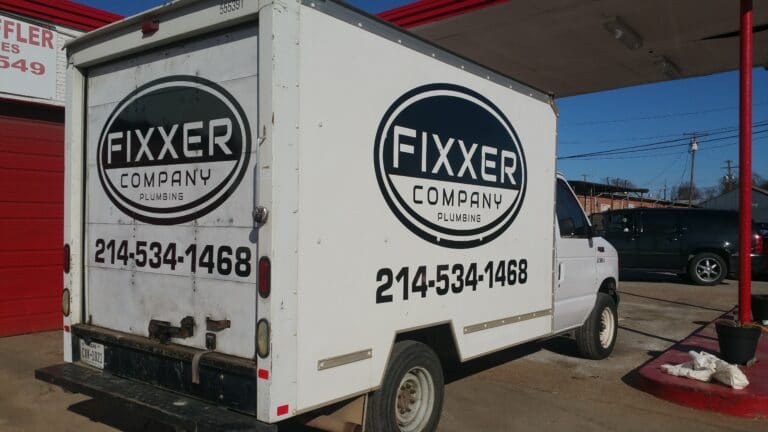 Quick and Effective Drain Cleaning in Mesquite, TX and Surrounding Areas
Drain clogs are something that every homeowner will have to deal with at some point. Your plumbing system works very hard every day, and as hair, grease, oil and other items build up in your pipes, clogs are bound to occur. When your drains or sewer line becomes clogged, it can lead to expensive plumbing emergencies. The best way to prevent this from happening is by ensuring that your drains are regularly cleaned by a professional.
At Fixxer Company, we provide fast and efficient drain cleaning services in Mesquite, TX and surrounding areas. Our plumbers are well trained, licensed and insured for your protection. When you call us, you can rest assured that we will get your drains flowing smoothly in no time. We stand behind everything we do with up front pricing. Give us a call at (214) 974-3325 to schedule an appointment with one of our experienced plumbers.
We Are Mesquite, TX's Most Trusted Drain Cleaning Experts
Looking for reliable and affordable drain cleaning in Mesquite, TX and surrounding areas? Fixxer Company is the name to trust. We've served our community for years, so you can rest easy knowing that the job will be done right the first time. We rely on the latest, state of the art tools and equipment and sophisticated techniques for fast and efficient drain cleaning services. Our plumbers use high-tech inspection video cameras to see the inside of your pipes and recommend the best repair options. We provide a comprehensive range of drain cleaning solutions to businesses and homes in our community. Some of our most common drain cleaning services in Mesquite, TX include; kitchen and bathroom sinks, shower and tubs, floor drains, downspouts, sewer lines and more. Our years of industry expertise in commercial and residential service exude our passion for providing superior customer service. Give us a call to schedule an appointment with our friendly and professional drain cleaning experts.
Top 3 Benefits of Routine Drain Cleaning in Mesquite, TX and Beyond
Lessen Your Chances of a Major Drain Clog
You can avoid a majority of drain clogs by hiring a professional to clean your drains regularly. The professionals at Fixxer Company have all the necessary tools and equipment to clean your pipes, remove buildup and keep your drains functioning optimally for a long time.
Avoid Costly Drain Problems
A professional drain cleaning ensures your drains are flowing smoothly. It helps you avoid serious, costly drain problems and weakened drain pipes before they break down and create a larger problem.
Remove Unpleasant Drain Odors
Routine drain cleaning helps remove organic matter that gets trapped in your pipes. As this matter begins to rot, it creates a foul smell and even leads to drain flies.
Signs You Need Professional Drain Cleaning in Sunnyvale, TX and DFW Metroplex
Clogged drains are a major inconvenience. Sometimes, trying to handle the problem on your own, will only make it worse. While some home remedies may work before the drain becomes too backed up. It is still highly recommended to call your Mesquite plumber and get a professional drain cleaning done. Here are the top 4 signs you need professional drain cleaning:
DIY Techniques Have Failed
Homeowners should regularly clear out their drains which can cause serious plumbing issues. Some common home remedies include pouring hot water or a mix of vinegar and baking soda down your drains. These techniques only take off mild clogs. If you begin to notice that your drains are becoming more and more clogged then it is time for a professional drain cleaning.
Slow Drains
If your drains are functioning slower than normal for no reason, then it might just be reason enough to call one of our professionals for drain cleaning. While there are many causes of a slow-flowing drain, the common culprits include hair, grease, soap, and other foreign objects. These objects or substances often create clogs that build up over time, making your drain function slow down.
Standing Water
Another obvious sign of a clogged drain is standing water in your shower, sink, or washing machine. This occurs when it can't drain around a "plug" of hair, gunk, or other materials accrued in the pipe. The "plug" must be removed to keep your drains flowing smoothly. Our professional drain cleaning specialists at Fixxer Company have the necessary tools and equipment to handle any drain issues you may be experiencing.
Multiple Clogs
If more than one of your plumbing fixtures becomes clogged at once, call expert plumbers at Fixxer Company right away. Concurrent clogs are a good sign that there is a blockage in your main drain system. This can also be indicative of a backed-up sewer, which can spell a major disaster for your home.
Contact Us Today
Routine drain cleaning is one of the best ways to protect your plumbing system or avoid damage and expensive repairs in the future. Contact the professionals at Fixxer Company and we will schedule to inspect your drains and clean them thoroughly. Give us a call at (214) 974-3325 today.
Fixxer Company Plumbing Services
Click the link to learn more about our services