High Quality Pipe Repair in The Colony, TX and Surrounding Areas
Need to repair your plumbing pipes in The Colony, TX and surrounding areas? Contact the expert plumbers at Fixxer Company for Top Quality, Prompt Pipe Repair Solutions, call 1 (214) 974-3325 to schedule a service appointment today!
Does your home have pipes that are cracking, leaking, damaged, and causing a mess? Give the expert plumbers at Fixxer Company a call for high quality pipe repair solutions. As a locally-owned and operated plumbing company, we proudly serve the residents of Rowlett, TX and surrounding areas. Being a locally operated business allows us to offer quick response times, and provide top quality service at an affordable price. We are A+ rated with the BBB – Better Business Bureau.
When our plumbers come to your home you can be assured that we are coming with the very best. We rely on word of mouth advertising to get our phone to ring. And because we don't have a huge advertising expense, we pass on the savings to our customers. Give us a call today at (214) 974-3325 to schedule a service appointment with our friendly plumbers near you.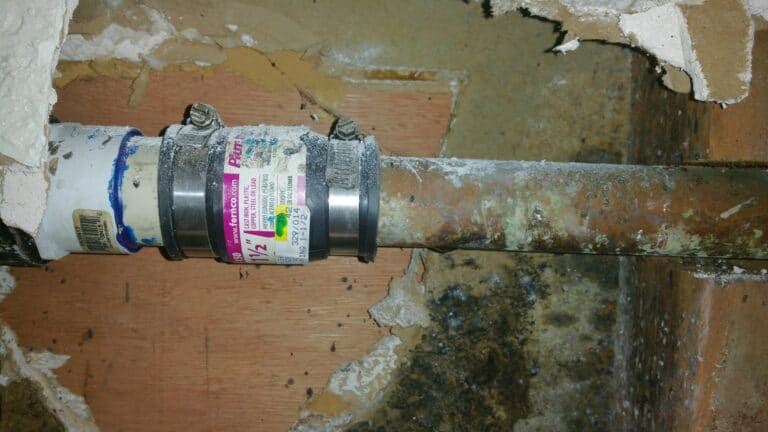 Our Trusted Cast Iron Pipe Repair
Fixxer Company Plumbing is here to handle all of your cast iron pipe repair needs. Our pipe repair is ready to handle the tough jobs. When roots grow into your pipes, you can face more problems than just a few leaks. Roots open up your pipes for dirt and debris. Even a small root invasion can lead to serious damage. This isn't just about your pipes, it's also about everything around them.
As pipes corrode and get more damaged, they drag everything down with them. This means sidewalks, driveways, and even your foundation. If your pipes are starting to crumble, they can take a chunk of your home with them.
Our pipe repair service can handle complex root invasions and get your pipes back in full working order. We also specialize in cast iron pipes. By offering our replace rusted cast iron pipe service, we can take care of some of the most tricky pipes out there. As cast iron pipes age, they naturally corrode. This once common material is slowly being phased out for more resistant options. When your cast iron pipes have seen better days, you need to get in touch with expert plumbers who can quickly take care of your replacements.
Our replace rusted cast iron pipe service handles the toughest jobs. Cast iron piping can be found deep under your building as well as in more accessible locations. When we spot a cast iron leak or damage pipe, we get to work quickly. Leaks involving cast iron pipes often signal more damage than just the visible leak.
When to Hire Professional Pipe Repair in Your Home
Spotting pipe problems can be difficult as they are usually located under floors and between walls. Knowing how to identify when a professional pipe repair is needed can help you avoid costly and time consuming repairs in the future. Keep a lookout for the following signs of damaged pipes in your home.
High Water Bill
An unexplained increase in your water bills is an indicator of issues with your plumbing. If your water bills have skyrocketed, it is important to contact a professional plumber to come out and examine your pipes immediately; if you do not, you will continue wasting water and money.
Leaks
Pipes do not have to be cracked to leak. There can also be loose connections between plumbing pipes that can cause them to spring a leak. At first, that leak might be minor with only a little bit of water coming out of your pipes. But over time, a small leak can turn into a large one when it's exposed to pressure. Our expert plumbers at Fixxer Company can be able to fix a leak without having to replace your pipes.
Low Water Pressure
If you are experiencing a lower pressure than normal, especially if it is a sudden water pressure drop, this could be a sign of a pipe leak or failure in the system. Finding the cause of this particularly annoying problem can be challenging, and probably one you can't solve on your own. Feel free to call our plumbers for help.
We're Here to Help!
We're here to offer our unbeatable plumbing services to families in the Rockwall, Texas area. Contact us today to schedule your cast iron pipe repairs.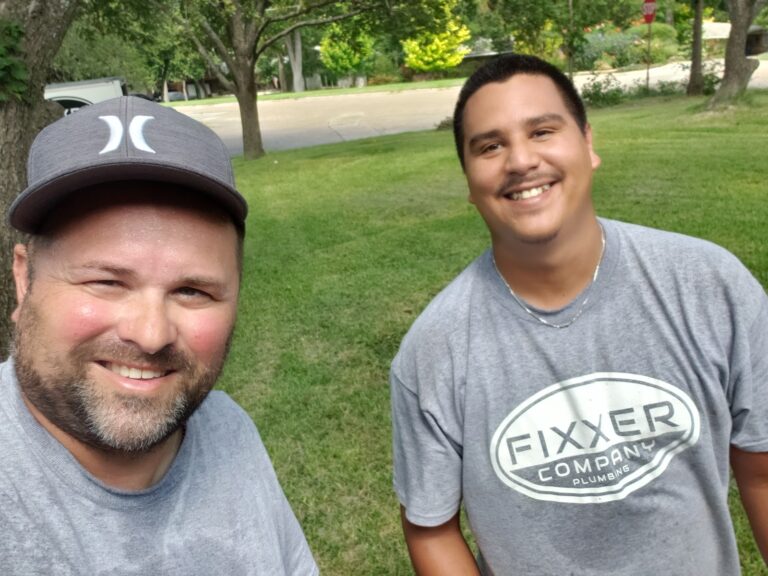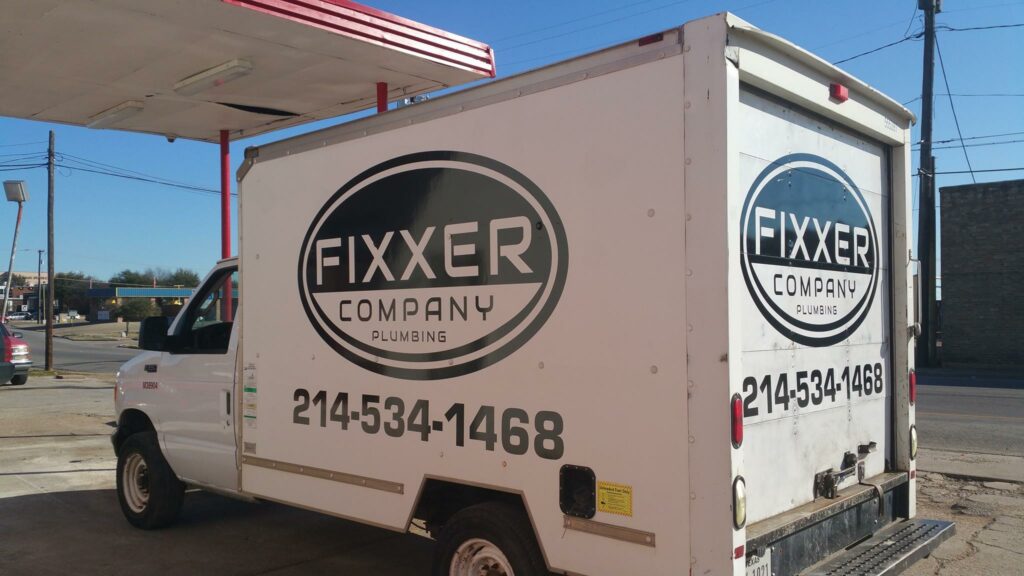 Fixxer Company Plumbing Services
Click the link to learn more about our services