Honest, Expert Hydro Jetting in Dallas Fort Worth, TX and Surrounding Areas
Need reliable Hydro Jetting services in Rockwall, TX and surrounding areas? Trust the experts at Fixxer Company. Our plumbers have the skills, knowledge, and tools to fix most problems on the spot with Hydro Jetting. Call us now to schedule a service appointment.
Are you worried about stubborn clogs in your drains? Do you suspect that tree roots have penetrated your sewer line? Drain cleaner and other methods may not be enough to remove major clogs in the drain. With the right plumbers for hydro jetting services, you can get rid of drain clogs in your home. At Fixxer Company, we offer state-of-the-art hydro jetting services to homes in Rowlett, TX and bordering regions. With our many years of industry experience, there is no job too big or small for our specialists and we start every service with a free estimate, so you always know exactly what to expect. Call us now to schedule a service appointment with our friendly plumbers near you.
There's No Clogged Drain We Can't Fix
Whether that clogged drain is just a stubborn kitchen sink or your sewage system has a root infestation, we can handle the job.
The plumbing industry has advanced greatly in the last few years. We're adapting to the latest technology to offer our customers superior service. We use plumbing camera systems as well as drain hydro jetting to quickly and affordably locate and resolve leaks and clogs.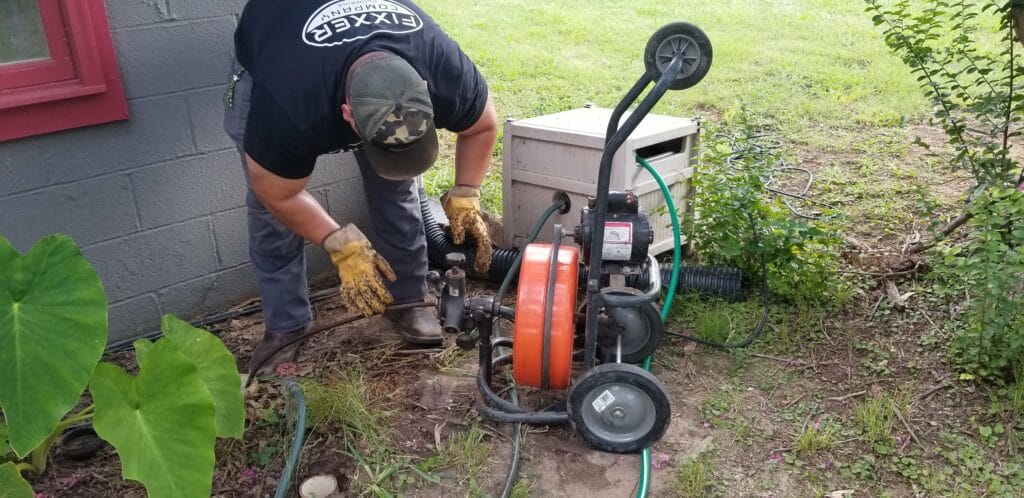 A kitchen drain clog can be a persistent headache. The kitchen is the heart of the home and if you can't rely on your sink to be there for you while you cook and clean, you can be in for a world of inconvenience. If your clog is located in your foundation or sewage system, it can be a serious problem.
The crew at Fixxer Company Plumbing is here to help families near Plano, Texas with all of their plumbing needs.
How Drain Hydro Jetting Saves You Money on Repairs
The most important thing most people don't know about clogs is that they are not always caused by one major item. Many clogs are actually caused by grease and other debris building up over time. This leads to persistent clogs that are hard to resolve. Our drain hydro jetting service quickly tackles even the most annoying and reoccurring clogs.
How does this system work?
Drain hydro jetting is one of the most advanced tools in a plumber's arsenal. We use high-pressure water to dislodge any debris that might be clogging up your drainage systems. This process not only removes anything that might be clogging up your drains, but leaves your pipes totally unharmed in the process. It's faster and more efficient than traditional plumbing techniques. Regular hydro jetting cleanings can keep your pipes in better condition and help you to avoid unforeseen repairs. If you need a clog handled quickly, our hydro jetting service can get the job done.
Fixing that Kitchen Drain Clog Quickly and Affordably
Are you trying to tackle a persistent kitchen drain clog at home?
The source of that clog might be further down your drain than you think. It's not always a few bits of food and debris clogging the pipe near the faucet that cause clogs. More often than not, a persistently clogged drain is caused by something much further down in your drainage system.
Many home kitchen drains even connect into other systems such as your washing machine.
Our drainage experts can get even the most stubborn drains unclogged quickly and affordably. Homeowners in the Forney area, and beyond, should get in touch with us for more information.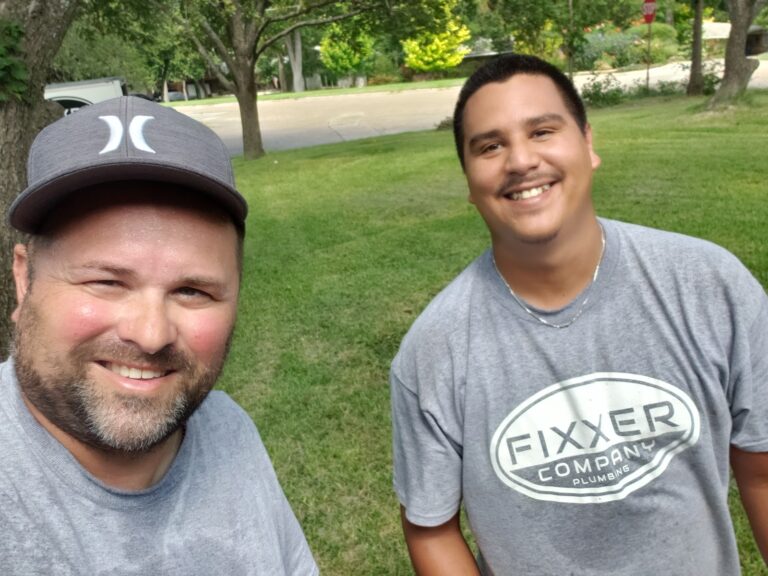 Quick and Effective Hydrojetting Services in Mesquite, TX and Surrounding Areas
All home and business owners in Mesquite, TX experience clogged or slow drains and sewers at some point. It is no fun to have a clog in your plumbing system. If you have tried using a plunger and it doesn't solve the problem, you need something stronger. Call the professionals at Fixxer Company for a Hydro Jetting service. Our hydro jetters can clear out any clogs, buildups, obstructions, or roots, allowing the water to flow smoothly again. Our services are designed to work around your needs to ensure that your drainage problems will be fixed quickly and correctly the first time. We proudly serve the residents of Mesquite, TX and surrounding areas. Give us a call at (214) 974-3325 to schedule your hydro jetting service today.
We Are Your Trusted Local Hydro Jetting Experts
When grease, oil, foods and hair starts to build up and harden in your drains, it becomes more and more difficult to remove. Sometimes, regular drain cleaning is not good enough. In these cases, we recommend hydro jetting. Hydro Jetting is a drain cleaning technique that uses a hose with pressurized water to flush your pipes and clear out any debris that could lead to blockages.
At Fixxer Company, we have both large and small hydro jetters. Rest assured that no job is too big or too small for our drain cleaning experts. We treat our customers like family because we believe that our family deserves top-notch quality plumbing services at an affordable rate. We treat each customer individually to ensure the best possible outcome for your unique situation.
3 Warning Signs That it is Time for Professional Hydro Jetting
Foul Odors
Anytime you smell sewage in your backyard, basement, or anywhere in your home, call our expert plumbers at Fixxer Company immediately. It means your sewer system needs work right away — the smell is not normal.
Multiple Clogged Drains
While your drains can obviously get clogged from time to time, having multiple clogged drains for an unexplained reason can be a sign that your sewer system needs replacing. This is due to the fact that failing sewage systems have the tendency to become clogged in areas unreachable by the average homeowner.
Slow Drains
While a slow drain could be a sign of a small clog in your plumbing, it could also be a sign of a sewer issue. The blockage may be deep in your sewer line, and that blockage could result in a crack in your pipes.
Top 3 Benefits of Professional Hydro Jetting in Mesquite, TX and Beyond
Environmentally Friendly and Economical
Hydro Jetting is the most economical option when it comes to drain cleaning. The high-pressured jets break up and completely eliminate clogs, rather than just clear a path through the pipe. It is also an eco-friendly option because it does not involve the use of harsh chemicals.
It's Highly Effective
Hydro Jetting is extremely effective since it completely clears your pipes and sewer lines, removing all traces of debris and buildups that occur on the sides of the pipe.
Eliminate Bacteria, Dirt and Grime
Your pipes can harbor many strains of bacteria due to their constant use. This can consequently cause bad odors, health issues, and general unpleasantness. Hydro Jetting is a good way to clear out the bacteria along with the other dirt and grime.
Contact Us Today
If you are interested in hydro jetting for your home in Mesquite, TX and the nearby areas, contact the experts at Fixxer Company. Give us a call at (214) 974-3325 to schedule your hydro jetting service today.
Fixxer Company Plumbing Services
Click the link to learn more about our services