Reliable and Affordable Sewer Services in Rockwall, TX and Surrounding Areas
For most people, your home represents a large investment of time and money. Plumbing, even though it's often hidden in crawl spaces, under concrete slab foundations and behind walls, is a critical part of a functioning home. You want to keep your plumbing in great shape, so everything works well. When something is wrong with your sewer line, it should be a priority. If left unattended, you could be dealing with property damage from a leak or overflow.
Getting the right sewer line services in Plano, TX requires experience and the right tools. We have video inspection technology that can locate the exact spot in need of any repairs. That means we don't have to dig up a ton of your yard or break apart your floors to make things right. We'll keep any repair area as small as possible to keep disruption to a minimum. Call our team at Fixxer Company to learn more about our sewer services or schedule a service appointment.
Quality Plumbing Sewer Services You Can Rely On
Are you experiencing issues with clogged drains? Is it time to replace your sewer line? What your sewer line needs are the expert plumbers at Fixxer Company who are ready to deliver. We are fully licensed and insured for your protection and peace of mind. Each member of the team has passed a strict background and drug test for your safety. We utilize the most recent state of art tools and equipment and sophisticated techniques to get the job done quickly and efficiently. Call us now and explain your plumbing issue to one of our friendly and honest plumbers. We can help you schedule a flexible appointment or arrange for an appointment as soon as possible. We stand behind everything we do.
Our Plumbing Professionals Can Tackle Even the Worst Sewer Lines
If you're living in the Murphy area and you need help repairing or unclogging your sewer lines, our expert team can help you get the job done.
When it comes to your sewer system, this is often the source of the most troubling leaks and clogs. When there is a clog in your sewer line, you need to call in the pros.
We start our services with our high-tech sewer camera inspection. There's no guesswork when you hire us. We use the latest in imaging technology to explore your sewage system and pinpoint the exact location and nature of the leak. This isn't a shot in the dark. It's a surefire way to discover the exact problem and get it resolved quickly.
We then move on to our sewer line hydrojetting service. This also uses the latest tech to quickly clean out your sewer line and get your home back in full working order. This can tackle the toughest clogs and save you money on repairs in the process.
Sewer Camera Inspection Gets to the Root of the Problem
Why should you opt for a sewer camera inspection before you get repairs?
Finding the exact source of a clog is tough business. It can be a challenge even for seasoned plumbers. Our camera system takes out all of the guesswork and makes this easier, quicker, and more affordable than ever.
Instead of having to poke and prod about to find the source of the leak, you can have our crew of expert plumbers find the exact location by using our camera technology. This allows us to quickly address your clogged sewer and get it fixed faster than ever before.
This also saves you money. Our inspections can pinpoint any potential damage to your sewage pipes which allows us to conduct targeted repairs.
We use the latest technology to help you save money and speed up repairs.
Conquer the Toughest Clogs With Our Sewer Line Hydrojetting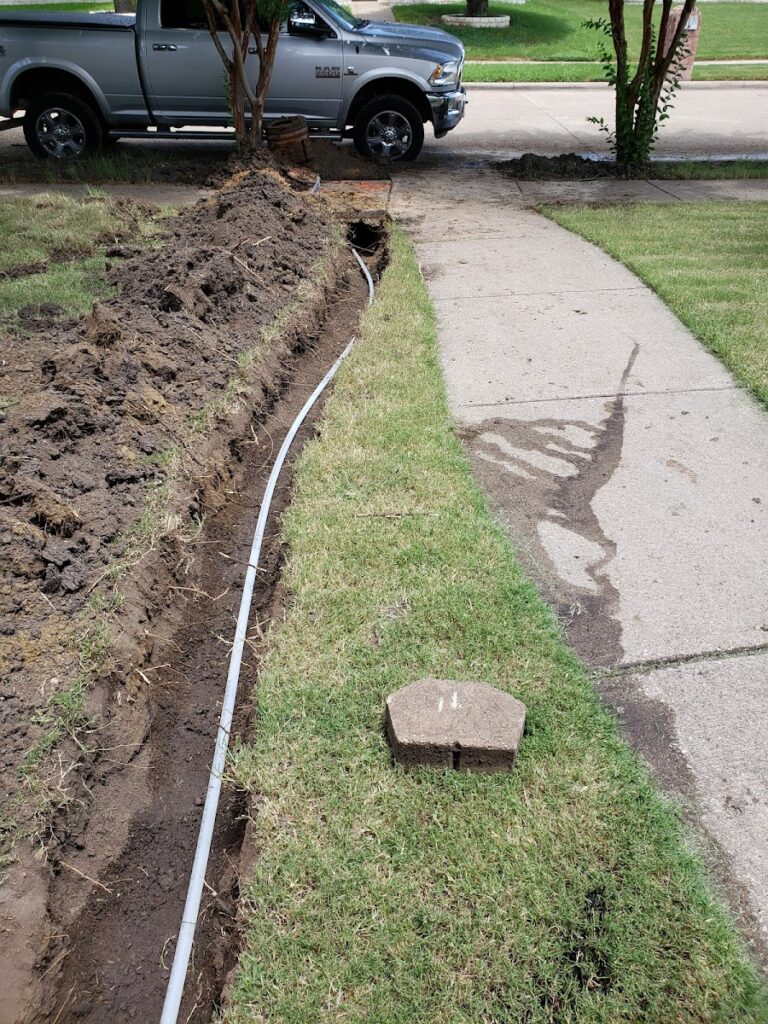 Sewer lines are notorious for having the toughest clogs. When your sewage system gets clogged, it can quickly lead to some nasty problems.
Rather than waiting for the worst to happen, our sewer line hydrojetting service can clear out any clogs in your pipes. We can handle everything from major clogs all the way down to regular maintenance. Our goal at Fixxer Company Plumbing is to ensure that Texas homeowners have the most reliable sewer pipes in the country. Get in touch with us today to learn more about our hydrojetting service and how we can keep your sewer line clear!
How You Can Spot Sewer Line Issues?
Here are some telltale signs that may show you need professional sewer line services in Sunnyvale, TX and surrounding areas:
Strange or foul smells coming from toilets, pipes, or drains
Slow-moving drains in showers and sinks
Any humming sounds underneath sinks or in the basement
Odd sounds from under a sink or in your pipes
Toilets that clog frequently
If you notice these signs or any other strange things going on with your plumbing, get in touch with our expert plumbing team. We'll get a team out to you as soon as possible to take a look.
Fixxer Company Plumbing Services
Click the link to learn more about our services